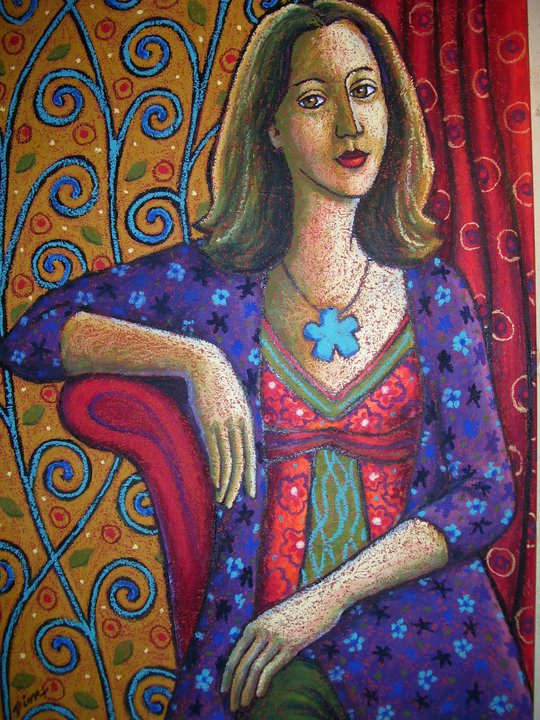 So, who is your hostess?
Manon Vincent is like a Russian doll, and it is worth getting to know her because each Manon conceals another one as surprising as the first!
In St-Denis-sur-Richelieu, Manon is mainly known for having established the small town's concert hall. In addition, she is known for her involvement with many local organizations, such as the local business association and the committee for partnering with Chastre, a small community in Belgium. Today, it is for owning and operating a cultural Bed & Breakfast that Manon is recognized.
Manon the Russian doll is also an artist, singer, songwriter and writer. Since the early 2000s, thanks to two consecutive grants from CALQ (Conseil des Arts et des Lettres du Québec), she has presented hundreds of concerts across Québec, in Belgium, and in Paris. Manon charms her audience with her talent for words and her skilled interpretations. Since 2008, Manon has also offered workshops in creative writing, voice coaching and stage techniques. On the strength of her experience, which she conveys with ease, Manon maintains that creativity is everywhere, in everything and especially within every one of us.
This same Manon is currently completing a university certificate in social sciences, just for the challenge, and is a graduate of a school for hotel and restaurant management. She owned and operated her own restaurant for three years, and worked in several hotels where she acquired valuable experience. This is why there is always a delicious smell of cakes or fruit jams around the house. Just follow your nose!
Finally, at the very heart of La Manon, we find a mother (twice) and also a surprisingly young grand-mother, nicknamed "Mamanon". With her husband and partner, François Richard, she invites you to sing along for an old style evening: an old piano, guitars, a tune that sneaks up on you, .... a song that is waiting to be sung...
So, which Manon will you meet?